Easton Motors is a used car dealer in Wisconsin.
We specialize in helping you get a car at an affordable price even if you have bad credit.
In-house auto financing refers to loans that are provided directly from a dealership to a customer (without the aid of another lender or bank) in order to help them purchase a vehicle. In-house auto financing is the quickest way to find out your loan amount, and when you apply for an in-house loan, you have the peace of mind that your loan isn't being shopped out to a bunch of other banks. This is particularly important if you have bad credit, and can't afford another "hit" to your credit score.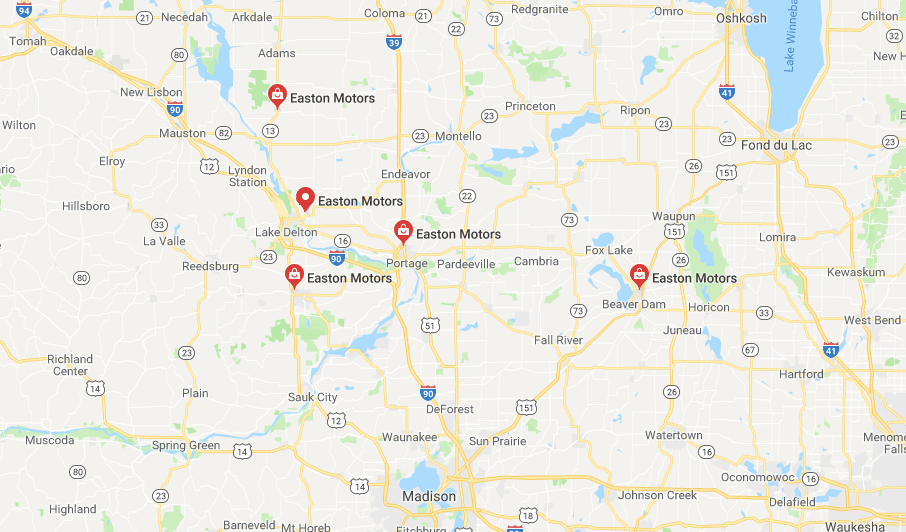 In-House Financing Breakdown
In-house financing works when a car lot processes your loan internally with their own finance company—not an outside bank. In-house loans are typically given to people who cannot get financed at a traditional new car dealership, or by their bank or credit union. The dealership will process your loan application with their underwriters, and final loan approval is given or rejected internally. If you receive an in-house car loan, you're then free to choose a vehicle from that dealership that fits within your loan amount.
Bad Credit Car Finance
In-house financing is best for people who have bad credit, are bouncing back from a bankruptcy, divorce, prior vehicle repossession, large medical bills, or have no credit at all. In-house financing benefits people with credit issues by helping them know sooner rather than later whether or not they'll be financed, and for how much.
How Does In-House Financing Work?
While every dealership is different, at Easton Motors, our in-house auto financing is pretty straight-forward. When someone fills out our online credit pre-approval form, or comes into one of our dealerships, we'll use the information they've provided or shared with us in conversation as the starting point for getting them approved. In addition to looking at things like an applicant's income, we'll also take into consideration their housing situation (have they been living in the same place for a long time, or do they bounce around a lot?), their personal references, their employment situation (steadily employed? part-time employed? self-employed?), and yes, their credit score. (In Easton's case, we don't weight credit scores as highly as other dealerships, and we approve on a case-by-case situation, which is informed by an applicant's complete credit application.
Once approval is given (and in some cases, it might not be best to approve someone for a loan we know they'll struggle to pay back), our in-house financing approval amount helps determine which vehicles a guest is qualified for. We'll then show the guest around their qualified cars, trucks, or SUV, and take them out for test drives.
If you think that working with a dealer who provides their own financing is the right choice for you, give us a call or fill out our very simple credit pre-approval form to get started on getting the right financial package for you