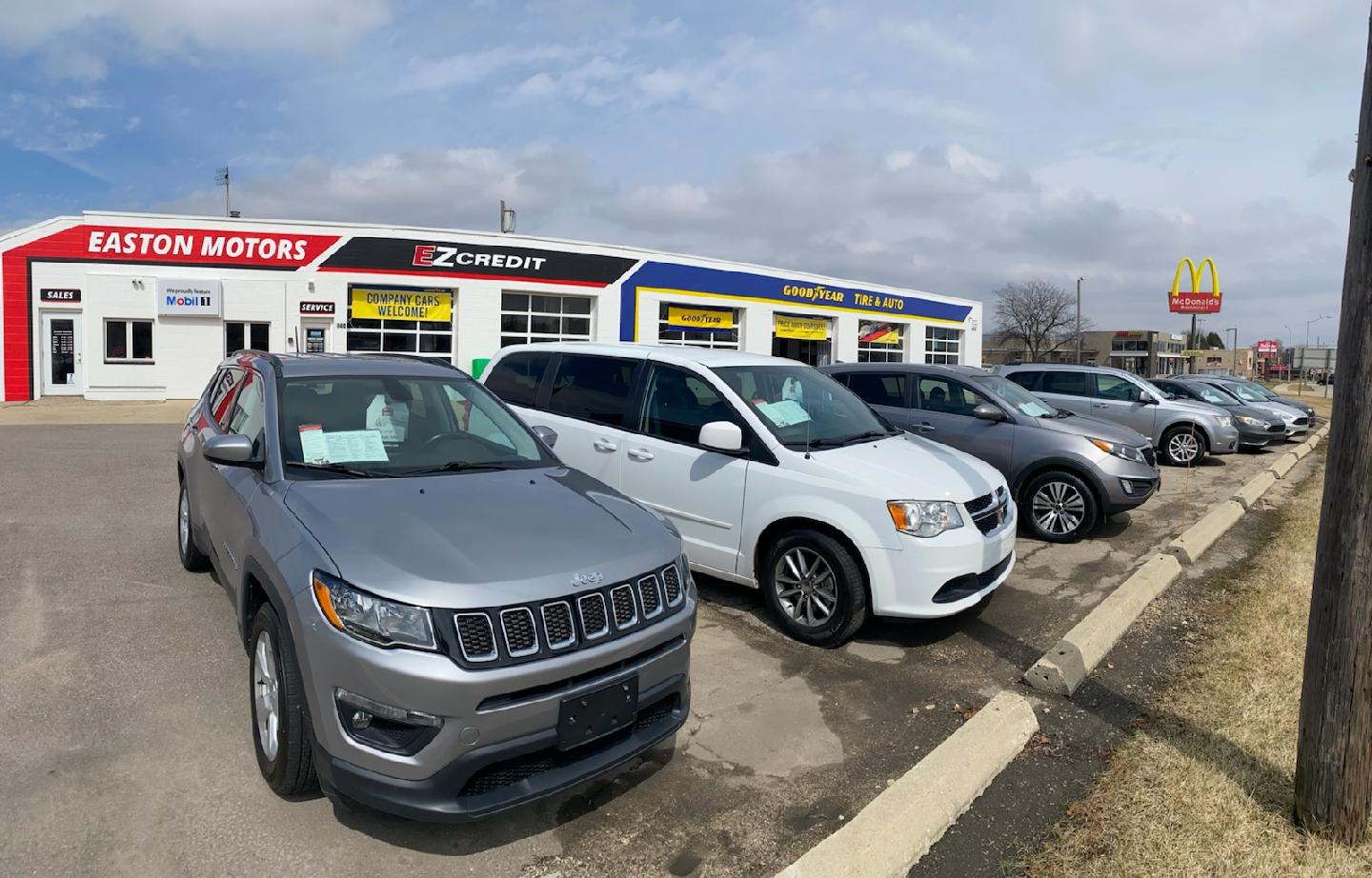 Are you looking for expert, dependable auto maintenance and car repair in Sun Prairie or greater Madison, WI? Visit Easton Motors Goodyear of Sun Prairie for all your auto service needs. Do you need brake service? A new battery? Fresh tires? Maybe just an oil change? Our skilled technicians can handle it all, even a major car repair, and everything in between. We know you need your vehicle to be in top shape every day, so you can trust it to Easton Motors Goodyear, a family-owned and operated car repair shop that has served Wisconsin for many years.
Easton Motors Goodyear of Sun Prairie, WI, offers the automotive repair and maintenance services you need to keep running smoothly. We can give you a tune-up, replace your battery, oil, fluids, align your wheels and so much more. Perhaps you need a bigger repair. We can handle fixes for your engine, transmission, muffler, radiator, and more! The service department experts at Easton are ready to help.
Shopping for a new set of tires in Sun Prairie? The tire shop at Easton Goodyear is filled with all the popular brands that fit your car, truck, or SUV. Don't see the tire you need on the rack? We can order it for you and you can come to the store for an installation. Tire service is fast and easy at Easton Motors Goodyear of Sun Prairie.
Save time by using our easy online scheduling system, where you can reserve an appointment from the comfort of home. Just fill out the easy form and one of our technicians will be in touch to confirm your date and time. Then it's just a short drive and the smooth service you're looking for.
Bring your car, truck, or SUV to Easton Motors Goodyear of Sun Prairie for all your auto service and repair needs. We are conveniently located on Windsor Street (WI-19) just east of the US151 interchange, making us a short drive from the heart of Madison to the southwest or from points east. We're just minutes away from Deforest, Waterloo, and anywhere in the greater Madison, WI, area.
You'll enjoy the neighborly outstanding service you're searching for in Sun Prairie at Easton Motors Goodyear!