Purchasing a used car is a great way to build your credit. Easton Motors helps Wisconsin drivers with credit challenges by reporting on-time payments to credit bureaus. Read on to learn how financing your next used car with Easton Motors can improve your credit score over time.
Hard Inquiries Explained
When applying for financing, Easton Motors will perform a credit check to confirm your interest rate and loan terms. This causes a hard inquiry on your credit report, which may temporarily lower your score. But multiple inquiries within 30 days only count as one. Once approved, making consistent on-time payments will quickly offset any hits from inquiries.
Payment History Matters Most
Of all credit score factors, your payment history carries the most weight. Every on-time payment you make to Easton Motors will be reported to the credit bureaus. This establishes a positive credit history that boosts your score month after about a month. Stay diligent about making payments by each due date, and your score will steadily improve.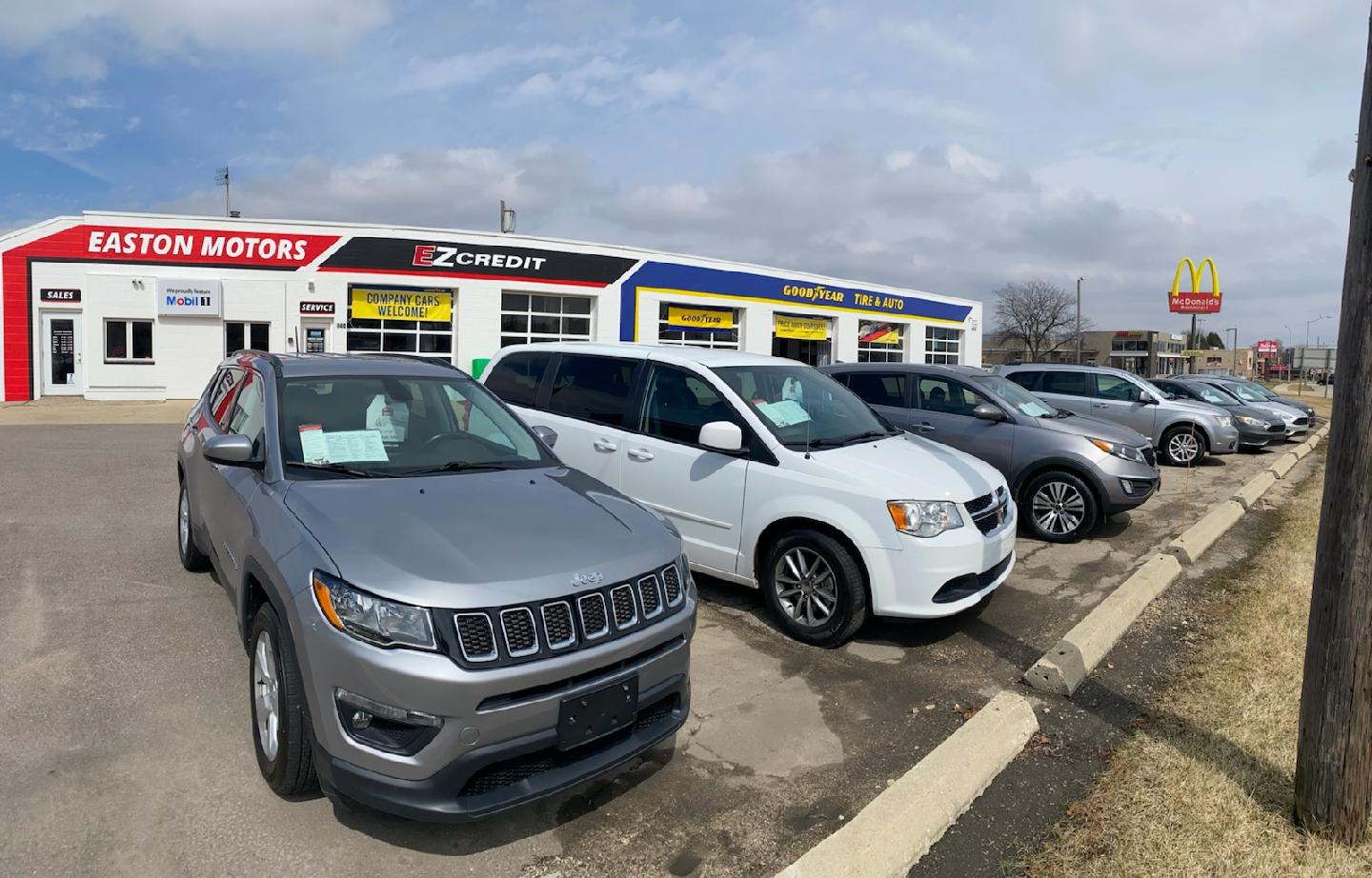 Current Status Updates
In addition to payment history, Easton Motors provides ongoing updates to credit bureaus on your account's current status. As long as you pay on time, your account will be noted as "paid as agreed." This further demonstrates a responsible use of credit.
Credit Mix In Your Favor
Lenders like to see a mix of credit types in your history, including installment loans. Your Easton Motors car loan will be reported as an installment account, diversifying your credit profile. This mix of credit shows you can successfully manage different types of accounts and can improve your score.
Dispute Any Errors
Review your credit reports from Equifax, Experian and TransUnion regularly. If you see an error like an on-time payment marked late, file a dispute. Inaccuracies drag down your score, so make sure your positive payment history displays correctly. Monitoring your credit means you can catch and dispute mistakes.
Conclusion
At Easton Motors in Green Bay, Sun Prairie, Wausau, Adams, Baraboo and West Salem, we make the used car buying process easy while building your credit. Let us help you drive away in your next used car, truck or SUV with financing that improves your credit score. Get started today with our easy online pre-approval form. At Easton Motors, buying a vehicle is as EZ as 1, 2, 3!